Introduction of Apprenticeship Training
Introduction to Apprenticeship Training

Apprenticeship training has duality in essence: apprentice not only has a full-time job with steady income, and complemented with related vocational education; moreover, the training is monitored and supported. While being an apprentice, he/she accumulates working experience and progress academically concurrently.
Leonardo Da Vinci was an apprentice too!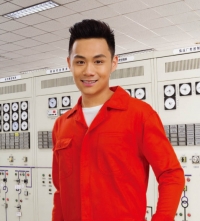 The master and protégé mode of skills transfer has a long tradition in China, such as master Lo Pan towards the construction tradesmen. In industrialized countries, the mastering of skills by youngsters has great significance towards the countries' sustainable development.
Germany has the apprenticeship training system for over four hundred years, many trades require practitioners to undergo compulsory apprenticeship training before admission to the trades.
Countries like UK, Australia and Singapore have emulated Germany's apprenticeship system for their manpower development.
A well-known industrialist - Henry Ford, was an apprentice at his teens and became an engineer before he founded the Ford Motor Company. Of course some professions (such as legal profession) adopt the master and protégé mode of knowledge transfer.