Training Subsidy
Training Subsidy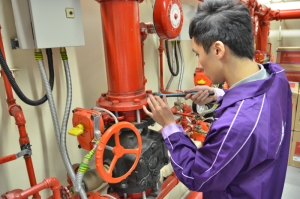 Training Subsidy Summary
Registered apprentices would be recommended for admitting to relative programme
If employers successfully apply training subsidy under the 'Project for Tradesman Trainees', a collaboration between Youth Employment and Training Programme of the Labour Department and this Office; Apprentices may apply an Off-the-job Vocational Training Course with upper limit of $5,000.
Apprentice in the Ship Repair industry can receive a maximum of $108,000 for a 3 year training period from the Ship Repair Training Incentive Scheme of the Hong Kong Maritime and Port Board (HKMPB).
Apprentice joining the Vocational Training Council's Earn & Learn Scheme can receive subsidy from the government.